MultiStatic 700 Supreme- Dual- Powder Coat System
For Back to Back powder coating booth
Multistatic 700 Supreme- Dual
For back to back powder coating booth. From the family of MULTISTATIC CORONA HOPPER SERIES- DUAL-Powder coat system specially designed for online powder coating plant. Spray from the same powder hopper.
MultiStatic 700 Supreme - Dual
Summary of Benefits:
100 KV at gun tip Guaranteed with the Patented Infiniti™ (US Patent No. 5678770) Technology.
Complete control in your hands with Smart Tracker diagnosis system. Locate any problem instantly and rectify the problem yourself. Two smart trackers for two panels
Two individual control panels housed within one rack.
Operate Two powder coating guns (corona or tribo) simultaneously from two separate control panels.
Powder feeding though the same hopper to assure uniformity in powder feeding.
Individual powder and KV setting for each system.
The powder coating gun has a patented replaceable Power Cartridge (Mitsuba US patent No. 5678770). In the unlikely event of a malfunction all you do is…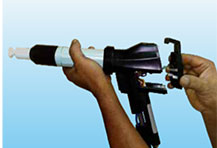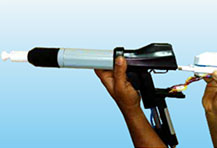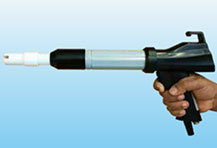 How does the Infiniti™ Technology work?

Download PDF
Frequently Asked Questions