Useful Attachments For Mitsuba Powder Coating Equipment
Super charge the performance of powder coating process with Attachments
Fluidising Cup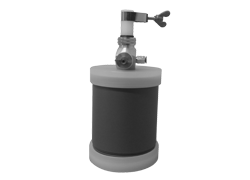 This very convenient, portable, self fluidising cup is extremely useful for powder testing, trials and immediate coating requirements. It is capable of quick colour changes as it is very easy to clean and operate.
Extension Muzzles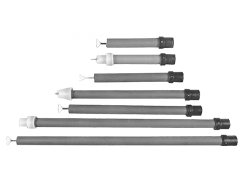 Coat deep recessed areas with ease and uniformity using the extension lances which are available in various lengths.
Corona Classic Attachment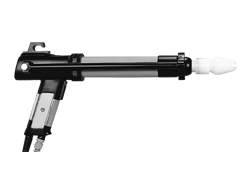 Eliminates the 'Faraday's Cage Effect' and guarantees a smooth and perfect finish, even on the most complicated work pieces. Use this brilliant attachment to substantially reduce the 'orange peel effect'.
Efficiency Meter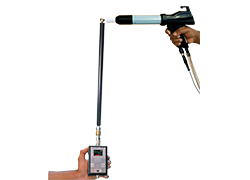 Measure the quality of the gun, powder charge ability and grounding, instantly with the Efficiency Meter. Ensure your powder coating set up is working at the highest efficiency at all times. Mitsuba's Efficiency Meter is compatible with all brands of guns.
Range of Hoppers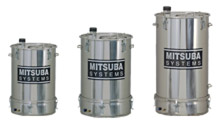 Mitsuba offers powder hopper in the range of 2 kG to 200 KG for automatic as well as manual powder coating operation.
Powder Spray Nozzles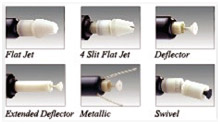 Boost your production by selecting from a wide range of powder spray nozzles which have been designed specifically for varyingly contoured objects. Also find a nozzle specially made to coat metallic powders with the same high quality and ease as regular powders
Frequently Asked Questions