Mitsuba is always looking to meet new and existing customers. And Trade Shows are the great place to do so. Every year we participate in local, and foreign exhibition. On this page you will find details about all the shows we are participating. And we will upload post-show images too!
5th ENGI EXPO 2019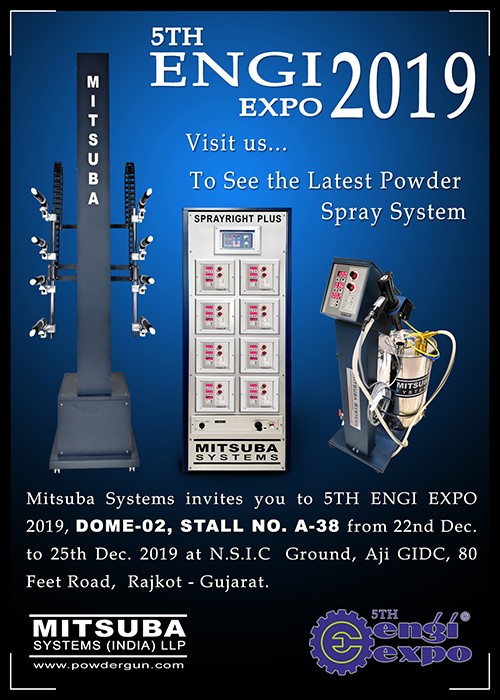 4th ENGI EXPO 2019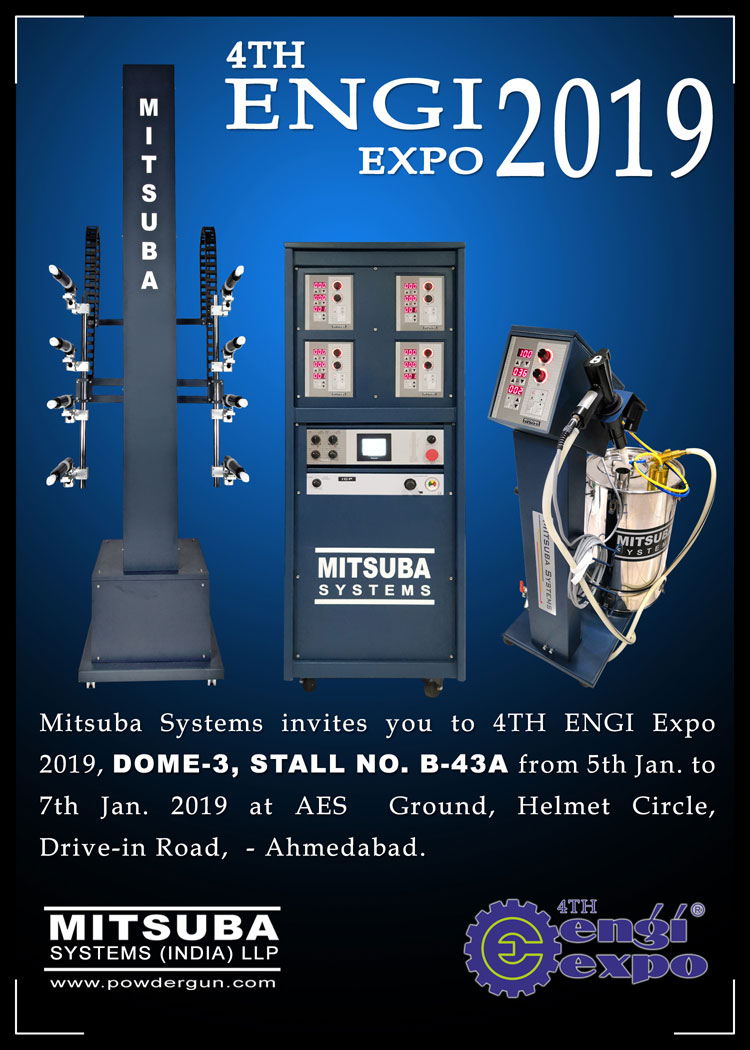 MSME Awards 2018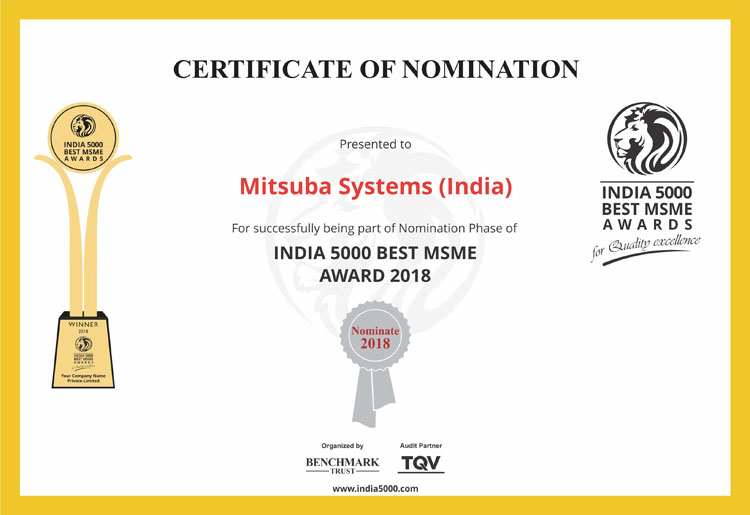 Proud to be nominated for the India 5000 Best MSME AWARDS 2018. Keeping finger crossed. Keep watching this space. Thank you: Customers, Vendors, Employees, Business partners, and Well Wishers, for your support, without it this would not have been possible.
ADF Malabar Aluminium Expo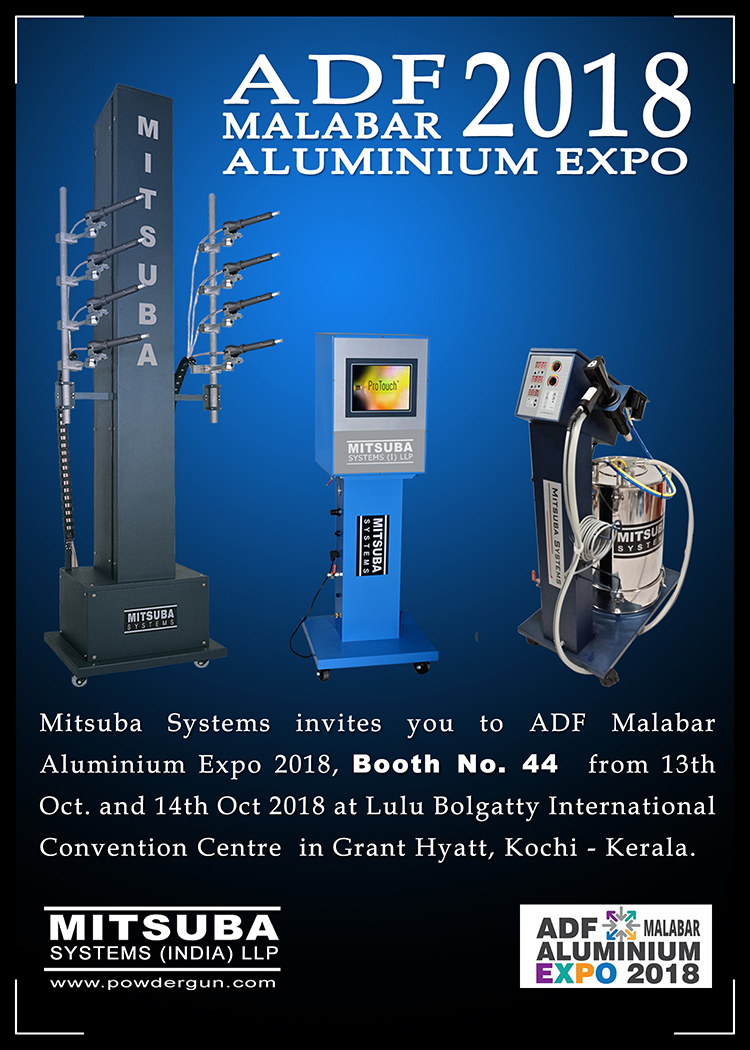 AMTEX-2018

Thank you, visitors, for visiting Mitsuba's stall at AMTEX 2018, New Delhi. We are humbled by the overwhelming response. Your visits made our participation super successful. Thank you Mitsuba Delhi Team. Mitsuba exhibiting state of the art powder coating equipment, including latest Pro Touch Powder coating Machine with Real Time Siever, Automatic Powder Coating Guns.