Sprayright Series 700 Premium-Powder Coating System
Lightweight powder coating system for heavy duty powder coating
Sprayright Series 700 Premium
A simple, lightweight powder coating gun for heavy duty powder coating. A machine made to deliver results in demanding coating situations; consistently, every day. Achieve higher coating speeds and higher powder coverage with Sprayright 700 powder coating machines.
Achieve higher coating speed, higher powder coverage with Sprayright 700 powder coating system.
Sprayright Series 700 Premium
Summary of Benefits:
Guaranteed 100 Kilowatts (100KV) high voltage, at Gun Tip for the entire life of the gun. No droppage in high voltage, assures higher coating speed and higher powder coverage
Entire range of nozzles to select from for highest transfer efficiency. And uniform powder thickness
Step Up powder coating Speed by 20%
Light weight one piece, moulded 100 KV gun
IP 54 rated Dustproof control panel
Unique 3 - piece, Stainless Steel Hopper assists quick colour changes
Host of attachments and accessories to choose from to boost productivity
The Sprayright Series 700 Premium comes with a 10kgs, three piece stainless steel hopper. However, different sizes of hoppers are available to suit specific needs.
Image of hoppers –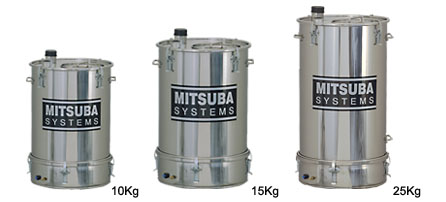 Frequently Asked Questions